AUTOROTATION
"is the magic word for a safety flight"
"Autorotation is a self-sustained operating state of the helicopter where the energy to drive the rotor comes from potential energy (altitude) converted to kinetic energy (main rotor rotation) from the relative descent velocity. In practice, autorotation is a maneuver that can be used to recover the helicopter to the ground in the event of an engine failure, transmission problems, or loss of tail rotor. It requires that the pilot ket the helicopter descend at a sufficiently high but controlled rate, where the energy to drive the rotor can be obtained by giving up potential energy (altitude) for energy taken from the relative upward flow through the rotor, thereby averting a ballistic fall."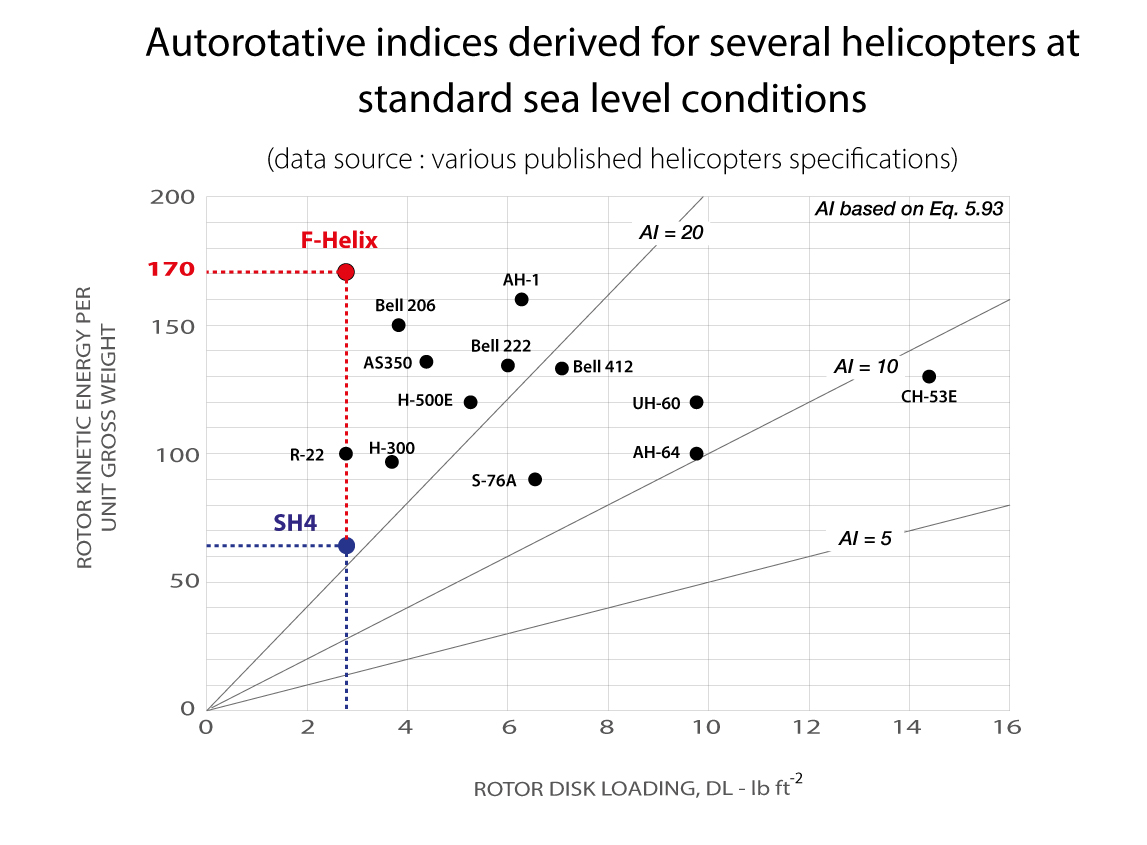 Autorotative indices derived for several helicopters at standard sea level conditions (data source : various published helicopters specifications) The autorotative performance of a helicopter depends on several interrelated factors.
These include the rotor disk loading (which affects the descent rate), the stored kinetic energy in the rotor system (which influences the probability of success of entry and completion of the autorotational maneuver), as well as subjective "difficulty rating" flight assessments by pilots. To help select the rotor diameter during predesign studies, an "autorotative index" is often used. Although various types of indices have been used [see White et al. (1982) for a summary] the autorotation index is basically a stored energy factor.
OTHER ROTORCRAFT BASED ON 3 OR MORE DISTRIBUTED PROPELLERS
CANNOT PERFORM AUTOROTATION
THE FLIGHT IS NOT SAFE